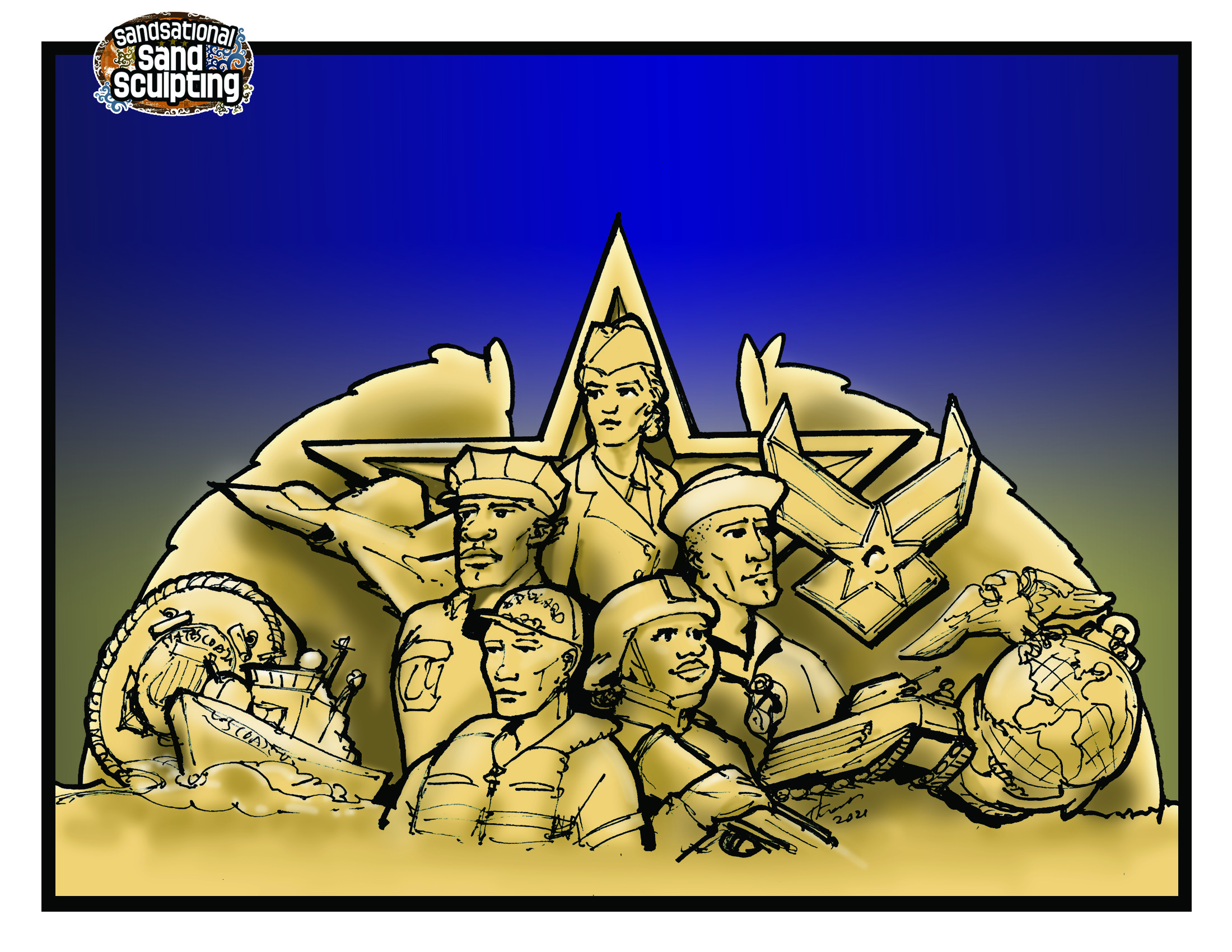 Salute to the Military Sand Sculpture
On Tuesday, July 13th, sculptors begin work on a 75 ton sand sculpture inside Edgewater Mall. This year's sand sculpture theme is Salute to the Military.
The sculpting team will work July 13 through July 23 constructing the sculpture entirely from sand. The completed sculpture will be on display in Edgewater Mall in front of JC Penney.
Everyone is invited to visit Edgewater Mall and watch as these talented professionals erect a beautiful, 75 ton sculpture in only 10 days! Bring the family and share the wonder as you visit our larger-than-life sand sculpture created exclusively for Edgewater Mall. Bring your camera and your imagination for an incredible, one-of-a-kind experience.